Best Choice For Raleigh Roofing
Our Raleigh NC roofing company produces high-quality roofing results at competitive prices for all of Raleigh's residents. We perform comprehensive roof inspections, repair jobs of any size, regular roof maintenance, and full roof installations.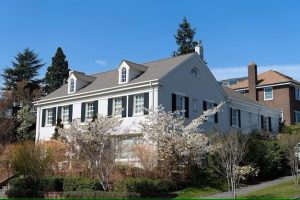 We work with homes of all designs, styles, and roofs across Raleigh. If you're a Raleigh area homeowner searching for roofing services, contact the best residential roofers in Raleigh, NC: A&M Premier Roofing.
Our team members are licensed, certified, and trained to provide spectacular, reliable results faster than the competition and at rates, you'll love. However, we don't cut corners, and you can trust that an A&M roofing job is a job well done.
A Reputable For Excellence in Raleigh's Roofing Company
A&M Premier Roofing is a top-notch Raleigh NC residential roofing service. With 20+ years of experience, they've built a reputation for being the best in the biz and solidified themselves as a top roofing company in Raleigh. Trust me, and you will be satisfied with our work.
At A&M Premier Roofing, customer satisfaction is their top priority. They understand that a new roof is a significant investment for any property owner and, thus, go above and beyond to provide a stress-free and seamless experience. Their service begins with a thorough assessment of your Raleigh NC roofing needs, followed by a transparent and detailed estimate of the project costs. We also provide a written contract outlining the scope of work and materials used for the project, ensuring that all parties are on the same page. Additionally, they offer a comprehensive warranty on their workmanship and materials, providing their valued customers with an added sense of security and peace of mind.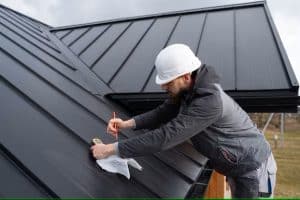 At A&M Premier Roofing, We pride ourselves on offering various roofing solutions, catering to all roofing systems. We are a one-stop shop for all your roofing needs, from installation to maintenance and repair. As experts in various roofing styles such as shingle, tile, metal, and flat roofs, we make it a point to assist our clients in selecting the ideal roofing system that best fits their property and specific requirements. Our services extend beyond roofing and include expertise in gutter and siding installation, chimney repairs, and skylight and vent maintenance. Our team of experienced and skilled professionals is equipped to handle any Raleigh NC roofing project, big or small, with unparalleled care and attention to detail to ensure optimal results.
What Makes Us the Best Residential Roofing Contractors in Raleigh, NC?
A&M Premier Roofing stands out as the best residential roofing company in Raleigh because of our dedication to excellence. Not only do we check off the basics, such as full licensing and insurance for every job site, but we all hold ourselves to the highest standards when training our team and completing a project.
Our team members are the top roofers in the area and have years of experience under their belts to ensure you get stellar results every time. We also hold the highest work ethic standards and attempt to get every roof possible within one day. While that's not always possible, we rarely take longer than 2 days to complete a roofing project, and we never cut corners despite the focus on getting your roof installed fast.
The A&M Premier Roofing crew is a group of highly skilled and experienced roofing professionals who know how to tackle any project with expertise and precision. They are fully licensed, insured, and bonded, and stay on top of the latest roofing techniques and technologies, so you can trust them to deliver exceptional work. Safety is a top priority for them, and they follow all necessary protocols to ensure the safety of their team and the property during their work.
Choose A&M Premier and the #1 Residential Roofing Service in Raleigh, NC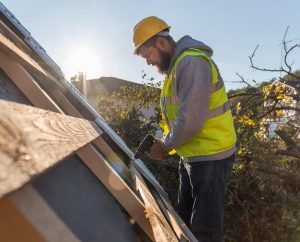 Getting a new roof, or having your existing roof inspected or repaired, isn't something to take lightly. The value of your home, your safety, and your wallet are all on the line when the integrity of your roof is in question. If it's time to get a new roof or repair it, you need professionals who can get the job done right the first time and in as little time as possible.
In Raleigh, North Carolina, that's A&M Premier Roofing. Our licensed contractors are in-house specialists. We're also fully insured to protect you and our workers, and we've built a reputation around Raleigh for providing the best service at the best rates.
Don't leave your Raleigh NC roofing needs to be neglected or in the hands of sub-par contractors. Contact A&M Premier Roofing, Raleigh's most trusted residential roofer, and get the residential roofing job done correctly.+