Nominate a Veteran
What is NC Roofs for Veterans?
We started NC Roofs for Veterans to celebrate our local vets by gifting deserving Veterans in need a free roof.
"I served 11 years in the Marine Corps, and I'm dedicated to hiring and helping Veterans in any way I can," shares our co-founder Stephen Mull.
How do I apply?
Easy! Just fill out the form below.
A&M Premier is providing free roofs for veterans in need in North Carolina. Please nominate a Veteran
We will be announcing the winner on our social media and website.
Who can apply?
Any deserving Veteran in need can apply. If you or someone you know fits this description, we urge you to use the form above to nominate them.
How often are Veterans selected?
We select a new Veteran every quarter.
NC Roofs for Veterans Winners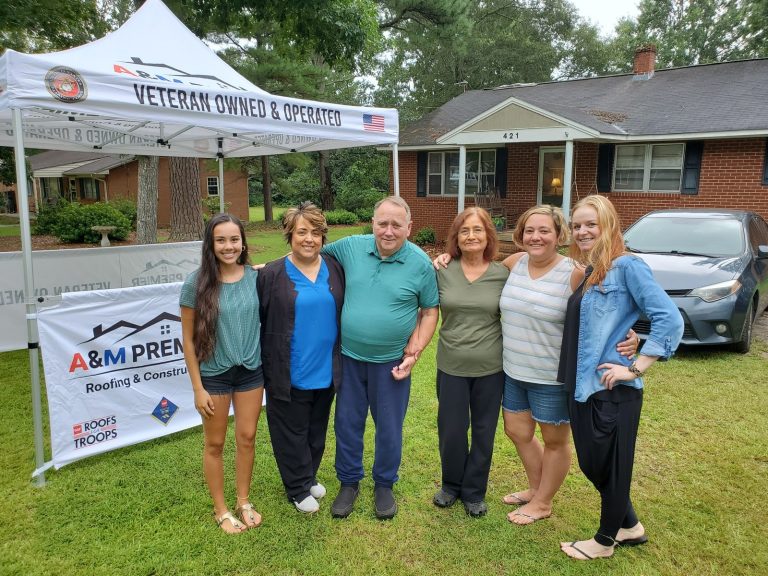 A&M Premier Roofing & Construction proudly presented their 2nd free roof to James Shook, age 75, recipient of the NC...
Read More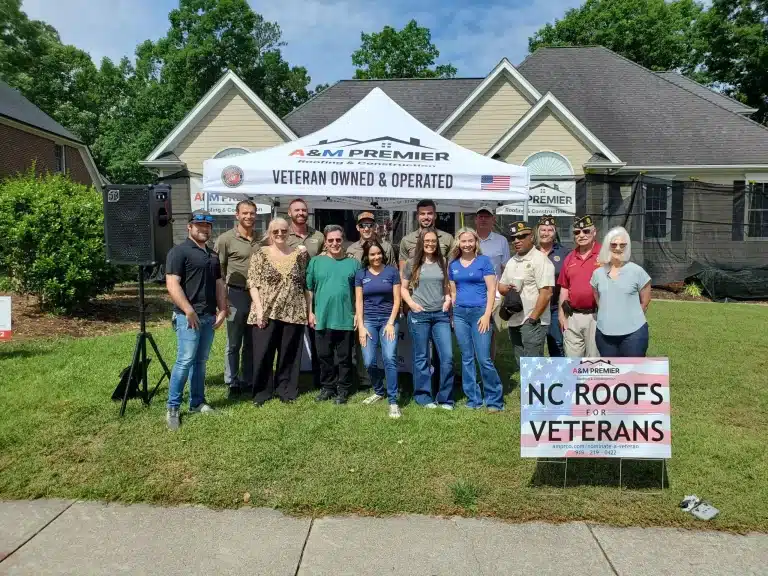 On May 17, 2023, we awarded their first free roof replacement in Clayton to local Vietnam Veteran, Victor Vaccaro and...
Read More
---
Why work with us?
We are a veteran-owned roofing company in Raleigh, North Carolina, owned and operated by a military veteran. We are highly respected and trusted within the community, as our owner has a strong sense of dedication, discipline, and work ethic developed through military service. We offer many services, including roof repairs, replacements, and new roof installations.
We are known for our attention to detail, professionalism, and commitment to customer satisfaction. We understand the importance of a strong, reliable roof and are dedicated to providing high-quality workmanship to ensure their clients' roofs are in the best possible condition.
Through our military service, we learned valuable skills and techniques that we can apply to the roofing industry. This experience level allows us to provide top-notch service and ensures that our client's roofs are repaired or replaced most efficiently and effectively.
In addition to our professional expertise, we are known for our commitment to our communities. We take pride in giving back to our neighbors and supporting local causes.
We are a reliable, trustworthy, and professional choice for all your roofing needs. Whether you need a simple repair or a full roof replacement, we have the skills and experience to do the job correctly. So, if you need Raleigh, North Carolina, roofing services, consider working with a us and ensure you receive the best possible service and support.