Signs When To Call The Experts If Needed a Raleigh NC Roof Replacement
Raleigh NC roof replacement is not something anyone looks forward to, so you probably want to get the most out of your roof. But when does your roof have enough? When should you stop delaying and contact the best residential roofers in Raleigh, North Carolina, for a roof replacement?
First, understand how long your roof is supposed to last and when it was installed. Some roofs last twenty years, and some can last as long as 70 years. If your roof is nearing the end of its predicted lifespan and is showing plenty of wear, it's time to replace it before it starts causing problems.
Damage is another thing to look out for. Hail, falling debris such as tree limbs or telephone poles, and other things can cause damage you cannot ignore. If any hazard has severely damaged your roof, contact a roofer immediately.
Finally, it is sometimes best to get a Raleigh NC roof replacement when you're trying to sell your home. Having a new roof means your buyers won't have to worry about it down the line, and it instills confidence in buyers that they won't have to deal with roofing problems in the near future. This can help you sell the house at a much higher price and get more back on your initial investment. However, make sure to check with your real estate agent before doing this. It might not be necessary due to the market and the condition of your existing roof.
Damage and normal wear and tear are the most likely reasons you'll want to get your roof replaced. So, always make sure to practice a bit of preventative maintenance to squeeze as much life out of your roof as possible. Things like removing debris as soon as it's safe to do so, inspecting your roof for minor issues regularly, and applying any applicable protection products when advised can greatly extend the life of your roof outside of natural, unavoidable issues. On top of that, getting small issues repaired promptly can minimize your chances of needing a replacement earlier than expected.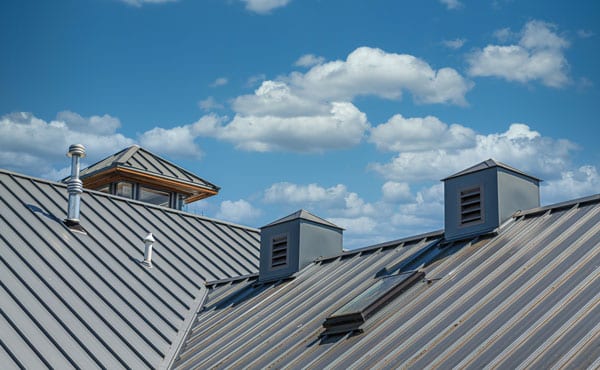 The Best Choice For Your Residential Roofing Needs in Raleigh, North Carolina
Regarding Raleigh NC roof replacement, A&M Premier Roofing has covered you. They offer a wide array of options for homeowners, catering to every need, preference, and budget. Specializing in metal roofing, known for its unbeatable strength and longevity, they also provide tile roofing, asphalt shingle roofing, stone and slate-inspired roofing, and more. They offer many colors, styles, and textures to pick from, each with unique features and advantages. A&M Premier Roofing can help homeowners choose the perfect style of residential roofing for their property, whether for aesthetic appeal or to protect against harsh weather. With a team of skilled and experienced professionals, they can guide you through the selection process and ensure that the installation is done with care and precision, ensuring the longevity and performance of your new roof.
Skilled And Experienced Team For Your Roof Installation Needs in Raleigh, NC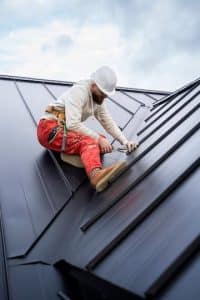 Regarding the installation process, A&M Premier Roofing's team comprises skilled roofers in the roofing industry. These qualified and experienced professionals are fully licensed, insured, and bonded. They also stay ahead of the curve by staying current with the latest roofing techniques and technologies. They're not just experts in their field but also prioritize safety, following all protocols to ensure the safety of workers and property. Their prime focus is to install your new roof with a high level of care and precision, guaranteeing that it looks great, performs exceptionally, and lasts for years. With A&M Premier Roofing, you can rest easy knowing your roof installation is in good hands.
A&M Premier Roofing Delivers Expert Raleigh NC Home Improvement
As a seasoned home improvement expert, A&M Premier Roofing recognizes the weighty decision that comes with investing in a Raleigh NC roof replacement or installation. One of the paramount considerations is, of course, the financial aspect. A&M Premier Roofing comprehends the gravity of this investment for homeowners and, thus, goes above and beyond to furnish transparent and precise cost estimates that account for both materials and labor. Not only that, but they also collaborate with homeowners to comprehend their budgetary constraints and aid them in selecting the most optimum options that align with their financial plan.
When it comes to customer service, A&M Premier Roofing excels. They always put their customers first and will go above and beyond to ensure that their customers are satisfied with the work they have performed. This is evident in the positive feedback and testimonials from satisfied customers.