A&M Premier Roofing and Construction is thrilled about its expansion into the Greensboro region. The expansion adds more talented and experienced roofing professionals to our team to cover Greensboro, High Point, Winston-Salem, and communities from Burlington to Kernersville.
Co-owner, Stephen Mull, shares, "This is a huge deal for us to hire a team in this region. We know our internal processes and exceptional workmanship will deliver the same excellence homeowners find in Raleigh. The team in Greensboro is extremely talented, professional, and motivated to help make A&M Premier a household/neighborhood name."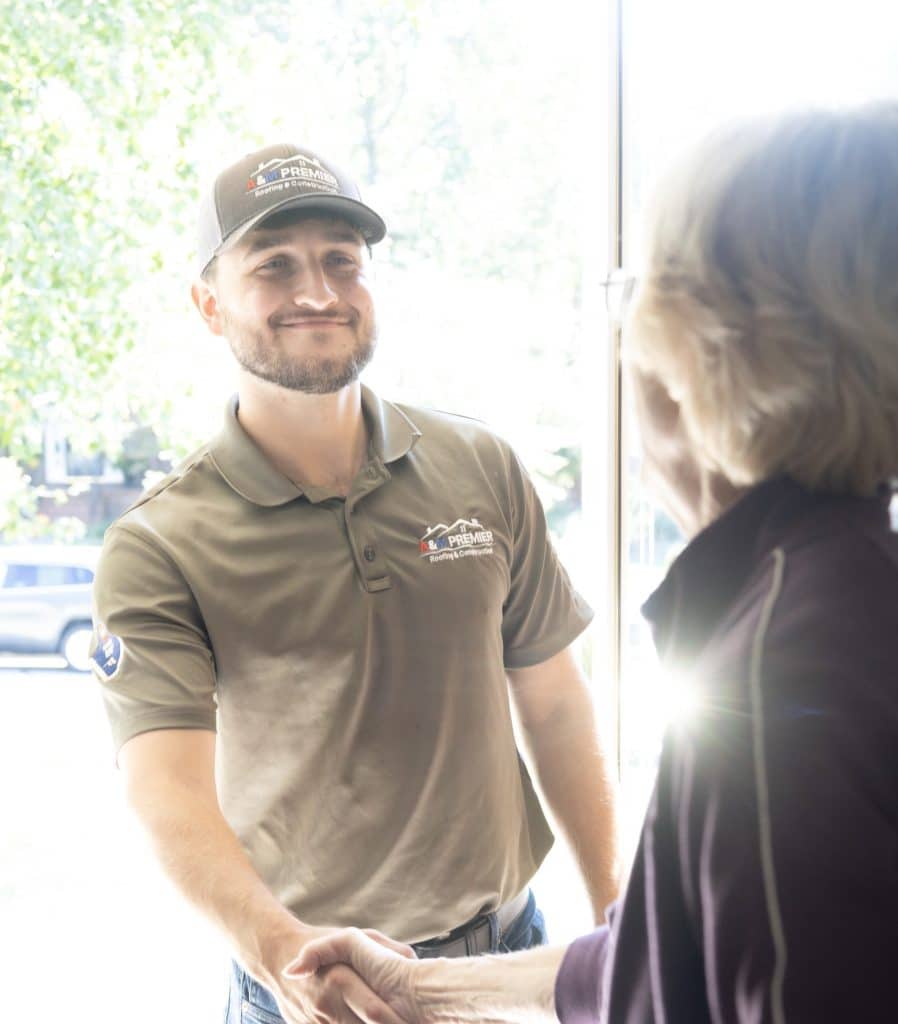 After being well-received in Raleigh and Triangle communities (Durham, Chapel Hill, Cary, Holly Springs, Apex, Wake Forest, Clayton, and others) and listed as the top roofing company in the region by Forbes Home, it's no surprise that experienced roofing professionals want to join our team.
Leo Almeida, A&M Premier's other co-owner, adds, "The culture we built here at A&M Premier is one of the strongest I've ever seen in the industry. We are passionate about helping homeowners with every detail needed to get their roofs safely and efficiently repaired or replaced. We are a team that likes to win together, so each person is able to make a positive impact – no matter what position they have here."
The Greensboro region is filled with mature communities with homes of every size. A&M Premier provides free inspections and insurance support for roofs that have been damaged by hail, wind, or other damage. We can also help with upgrading an existing roof.
Here are some of the great things homeowners are saying about our Greensboro team (as pulled from our 5-star reviews on Google).
The company was very helpful and was able to get our roof replaced through insurance. They completed the build in 1 day and did a great job. We would highly recommend them. – 5-Star Google Review by Elaina Kauzlarich

Was very happy with there work they went above and beyond for me and my family. If you need any work on your roof these are the guys I would defiently recommend. I personally Would not use anyone else but these guys!! – 5-Star Google Review by Brennen Gilley

Noman worked with us to help get our claim approved by our insurance. He stuck with us through all the back and forth with the insurance company. He was very professional and responsive. He usually responded to texts within minutes. His crew did a great job on our roof and did a great job on clean up too! We are very happy with the result! – 5-Star Google Review by Doreen Wronecki

I could not possibly be more impressed with a group of people and the work that they do. I am so glad that I found A&M and would definitely recommend them for your improvement needs!!! Thank you for your hard work! – 5-Star Google Review by G Mose
"In the coming months, we can't wait to meet with Triad locals at fun events we will be hosting and sponsoring in the community. I'm confident these events and our team will help homeowners not only learn more about us but become the most referred roofing company they think of when they or someone they know needs roofing or construction needs," adds Del Scheitler, A&M Premier's Chief Marketing Officer.
With North Carolina's seasonal changes in weather which bring severe storms, now's a good time to make sure your roof is in good condition before it's too late. Storm damage isn't always visible and can take months before a leak appears noticeable. A good rule of thumb is if you've noticed a neighbor getting their roof replaced due to storm damage, you're likely to have experienced the same damage too.
You can schedule an appointment by calling (919) 219-0422 or by contacting us online. Remember, inspections are free.