Is it about time your home needs a new roof? It's one of the most crucial elements of your house, so you must get one that fits in well with your property circumstances. But how do you choose the right one when you're unsure of the determining factors behind the best roofs?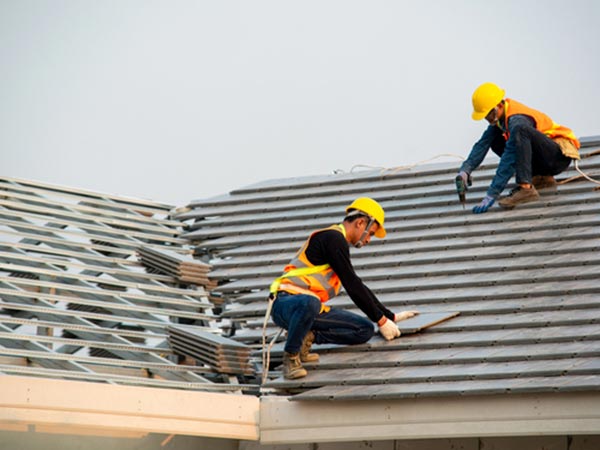 This guide will offer quick tips for choosing the best roof for your home.

Here are 5 Quick Things to Consider When Choosing the Best Roof for Your Home
Find insight below on discovering the best roof for your property.
1. Home Style
The way your home is built arguably is one of the most important things to consider when choosing the best roof for your home. You wouldn't want to pick roofing tiles that didn't fit in your home's color, theme, or structure.
An example would be picking asphalt shingles for your roof. They fit with most styles and offer versatile roofing solutions. On the other hand, choosing tiles may not be ideal for your home because it has niche compatibility with homes.
As a general rule, the best roofing material for your home should match the walls and structure.
2. Budget
Not every new roof has the same price. You'll find that some roofers will suggest some of the more leading-edge materials for your roof, which can be very pricey.
Always know how much you want to spend, and choose the best roofing materials within your budget.
3. Climate
The climate in your area will play another significant role in choosing the best roof. Suppose you live in a region frequently exposed to adverse weather. In that case, you'll want a roof that withstands all the prospective rains, hurricanes, storms, fires, etc.
The best roofs for you are the ones that can hold up against the wear and tear caused by your local climate.
4. Maintenance
Roof maintenance is a lesser factor in choosing the best roof, but it's still crucial to picking the best one for you. Maintenance means how much your roof will cost to keep in good shape.
Am I going to pick a roof with the more visual appeal but higher maintenance cost? Or am I going to pick one that's less aesthetically pleasing but requires less maintenance?
Choose a roof that you can afford to maintain in the long run.
5. Warranties
Finally, warranties are one thing you'll want to check before committing to a new roof. Some of the best roofs have more extended warranties, meaning that the supplier or contractor has complete faith that it will stand the test of time.
The industry standard is limited lifetime warranties on new roofs, so you may want to consider that.
Do You Need Help in Choosing the Right Roof for You?
The details behind roof materials and their replacement can be complex and sometimes overwhelming. If you need some help in discovering the best roof for your home, contact A&M Premier.
They are Raleigh, NCs #1 roofers, and they'll only be too happy to help find the right roof for your home.