How to Choose a Perfect Color for Your Roof: Top 3 Things to Consider
The roof is the part of your home that gives it the most appeal in your neighborhood. That makes picking a color crucial if you consider installing a new roof on your property.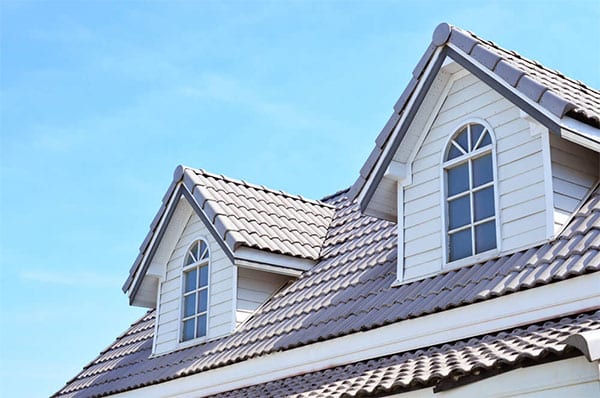 You can get expert advice if you are not sure how to choose a perfect color for your roof, get expert advice here. Otherwise, read on to discover things that will help channel your color choices for the new top.
Why Does Roof Color Matter?
There's one driving factor to choosing a roof color that everyone can agree upon – it's a significant asset that wraps up the overall aesthetic of your home. The color can define the features of your property's style and highlight all the traditional or modern elements that make it stand out.
That makes choosing the perfect roof color a matter of importance, and it's no secret that finding the right shade is a challenge. We have a few things to consider if you're wondering how to pick your roof color.
Here Are 3 Things to Consider When Choosing Your Perfect Roof Color
Explore these three things when narrowing down a perfect roof color.
1. Contrast is king.
The home looks best with an element of contrast to the exterior. That's why many properties will have a roof that contrasts the rest of the outer building, adding an attractive, contrasting aesthetic that makes it pleasing to the eye.
When choosing a roof color, you'll want one that contrasts your exteriors. Should your walls be lighter, you'll want a darker roof, and vice versa if you have dark walls. Contrast reigns king as the primary factor in picking the perfect roof color!
2. Consider the roof colors of the homes of your neighbors.
Sometimes homeowner's associations in neighborhoods can be restricting what colors you have. But even if you don't belong to one, it's worth considering the colors of the other roofs around the area.
You will want your home to stand out with a different roof color. However, you don't want it to clash either wildly. A starkly different color might bring the wrong kind of attention to your property – so consider more subtle contrasts to local roof colors.
3. Your home's style can narrow down your color choices.
The ultimate goal of choosing the perfect roof color is to pick a shade that complements the home's exterior aesthetic. If your home takes on a more traditional style or protrudes a modern one, you'll be able to narrow down the palette to those choices.
Some roof colors will look outstanding depending on the style of your home, and professionals know what would suit. Paring your home's style with experienced advice will undoubtedly place the perfect color on your roof.
Do You Need Some Professional Advice on Roof Colors?
Even though you can narrow down your options with these three considerations, choosing the perfect color for your roof can sometimes be overwhelming. If you're thinking of a new roof, get in touch with the experts at A&M Premier for profound advice on the roof color that will make your home shine.