How to Choose the Best Roofing Company? Top 5 Facts You Need to Consider
Does your roof need replacement, repair, or assessments? You're likely visiting this page because you're not sure where to begin in finding the best roofing company for the job.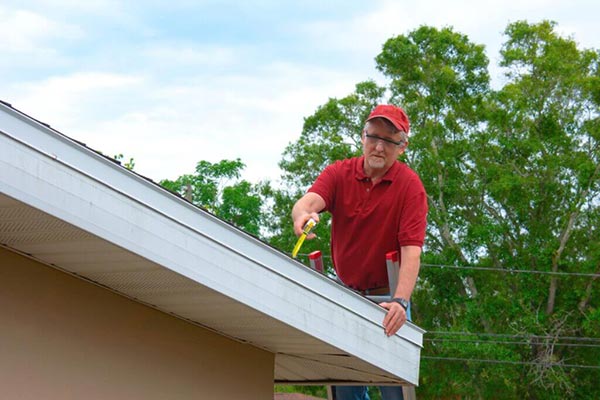 This guide will offer the facts you should consider when choosing the best roofing company. If you want to skip right to our preferred choice of contractor, you can start inquiring about roofing services here.
Otherwise, let's start by outlining what makes up a good roofer.
How Do I Choose the Right Roofing Company for Me?
Your property is essential to you, and that's why you want the best service for one of the most critical assets – your roof. But how do you select the best roofer when so many options exist?
The principles in choosing a premium roofer are quality, capability, and experience. These three main pillars will support your choice of the best roofing company available in your region.
We'll elaborate on those principles in the facts to consider for the best roofer below.
5 Facts to Consider in Deciding the Best Roofing Company
Here are five facts you should consider in choosing a suitable roofing company for your property.
1.     Choose a local roofing company to assess your roof.
When choosing your roofing company, the most significant fact is that going local is almost exclusively the best option to assess your roof. There are many reasons, but the leading cause is that local roofers are much more likely to know about properties in your area.
Your regional specialists will understand local building regulations and access to other nearby resources to get the job done more efficiently and effectively.
2.     Check the company's testimonials and reviews.
Referrals make up a big part of business as a roofing company. Clients should consider their options by asking others who've had similar work done and checking their testimonials and reviews on trust platforms.
You'll want to see that the roofer has plenty of positive reviews, and past clients have nothing but good things to say about the contractor.
3.     Ensure the contractor is licensed and insured.
Naturally, potential clients will want to ensure that the contractor is capable of doing the job and has the means to cover themselves should something not go to plan. Choosing the best roofing company means you'll need to check that the roofers are fully licensed and insured to take on the work.
4.     The cheapest option isn't necessarily the best choice.
Your roof is arguably the essential asset on your property. If you need work like roof replacements or repairs, you'll want a quality job that will last a long time.
Finding contractors that will do the work on the cheap or haggling down prices as much as possible may not reflect the quality roof your home needs. Of course, you'll want the best price possible, but don't choose low costs over premier work.
5.     Review their past work.
Finally, you'll want to see what your selected roof companies are capable of before deciding on the best. Most competent roofers will have a portfolio of their work available online, or if you ask the contractor to showcase previous jobs.
Here's a Roofing Company with All the Facts
So, where do you start when choosing the best roofing company? All the facts we listed for consideration above point to A&M Premier, a local roofer with the most comprehensive, quality services in North Carolina.
Visit our site to learn more about their premium roofing services, and request a free roof assessment today.