Roof Replacement vs. Roof Overhaul – What's the Best Solution for You?
Is damage or vulnerable spots on your roof becoming a concern? You may ponder whether you should have it fixed or replaced entirely.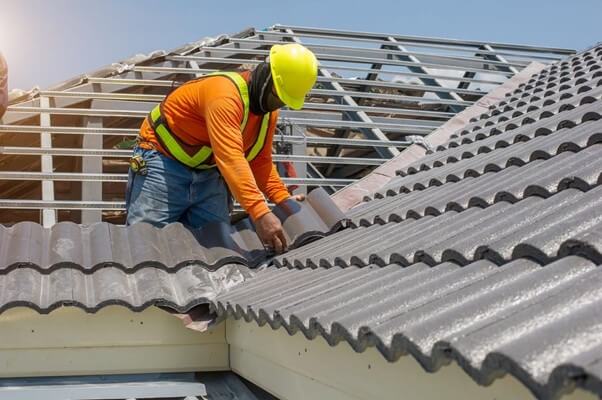 Some premium roofers can help judge that decision almost instantly. Still, this short guide lets you know more about the best solution.
What's the Difference Between Roof Replacement and Roof Overhaul?
You might wonder what the core differences between roof replacement and overhaul are as they sound similar in principle. The two roofing services address property tops that have been damaged or are vulnerable to further issues.
So how do the two services differ? Roof replacement is when a contractor will replace the roof, resulting in a new roof for your property. Roof overhaul essentially repairs your roof, providing a new shingle overlay to protect the areas of concern.
Both services have their merits according to client needs. Let's look at the pros and cons of each to help define the best solution.
Why Should I Choose to Have My Roof Replaced?
We'll start with looking at the pros and cons of roof replacement.
Pros of Roof Replacement
So what are the advantages of completely replacing your roof?
Roof replacement is a more long-lasting solution, potentially saving money in the long term.
It addresses all the roof issues before, making it safer and sturdier.
No matter how many shingles there already are on the top, replacement is possible.
Now, what about the downsides of roof replacement?
Cons of Roof Replacement
Here we list a couple of disadvantages of replacing your roof entirely.
The scale of the job is much bigger than overhauling your roof, meaning the work will cost much more.
If you have any installations on your roofs such as HVAC or mechanical systems, they will need to be removed and reinstalled.
Considering the advantages and disadvantages of roof replacement, would an overhaul prospectively be a better option? Let's have a look in the next section.
Is a Roof Overhaul a Good Option?
If the prospect of replacing your roof may not seem appealing, what about a roof overhaul? Find the pros and cons of getting the property top overhauled below.
Pros of Roof Overhaul
The pros of a roof overhaul include:
Overhauling your roof will be a far cheaper option, given the fewer materials and labor required.
The job takes significantly less time, addressing roof issues in a relatively quick time frame.
So what are the cons of a roof overhaul?
Cons of Roof Overhaul
The downsides to consider of a roof overhaul are:
The repair work won't last as long as a replacement, meaning more potential roofing expenses over time
Putting new layers of shingles over old ones may not address major roof issues
Finding the best roofing solution for you may be challenging, as the factors of convenience, time, budget, and roof type always come into play. So how do you narrow down a decision on whether a roof replacement or overhaul is the better choice?
What's the Best Roofing Solution for Me?
Sometimes the best option is to leave it to the professionals like  A&M Premier. We are honest, transparent, and quality roofers. We offer free assessments of your roof to gauge the work that needs to be done.
We'll detail all the facts about your roof, giving you an informed decision on whether it should be replaced or overhauled.