As we celebrate Veterans Day honoring all the heroes who served, we wanted to salute our team of Veterans who make A&M Premier the success it is today. We're proud to employ more than half of our team (nearly 70%) with Veterans.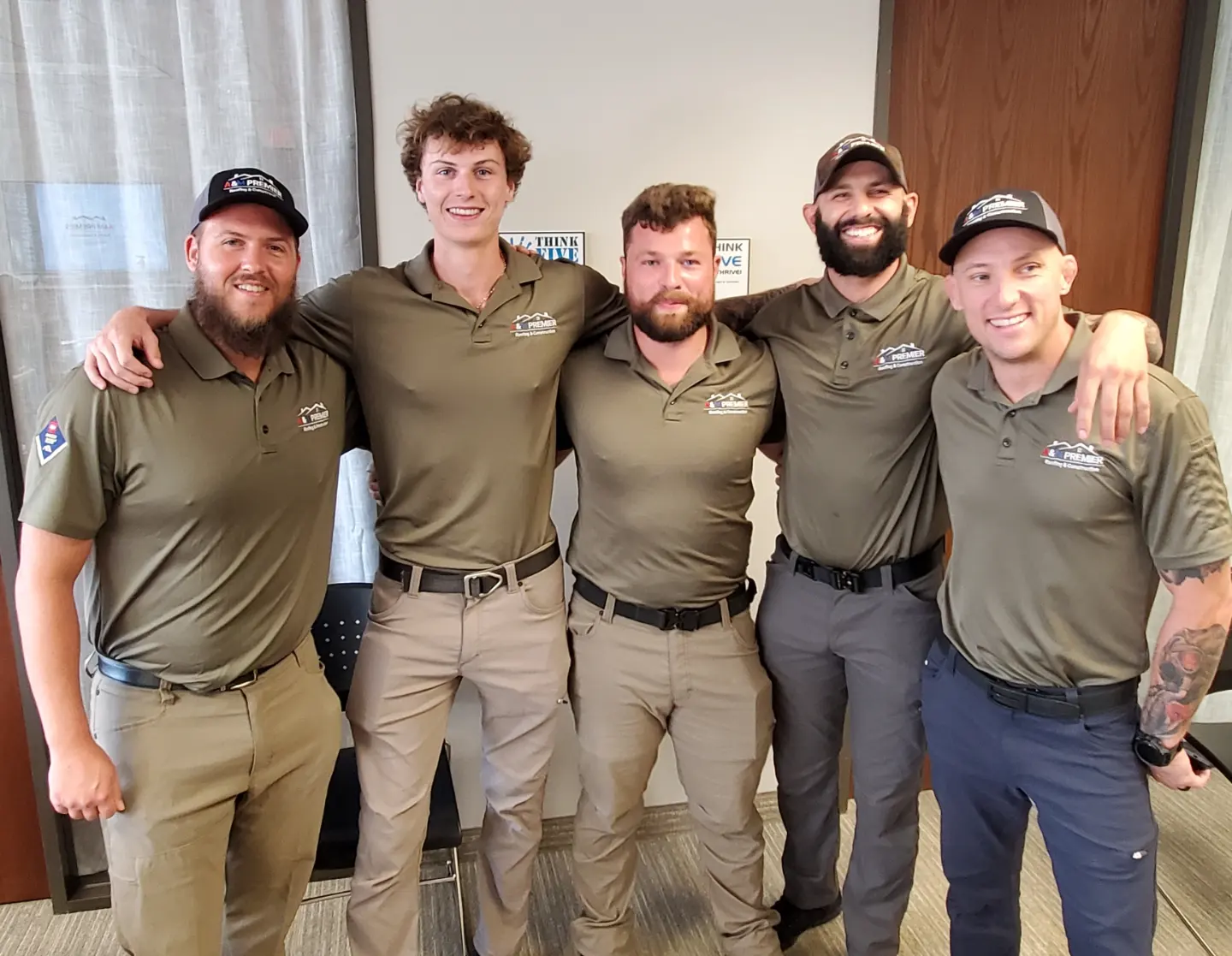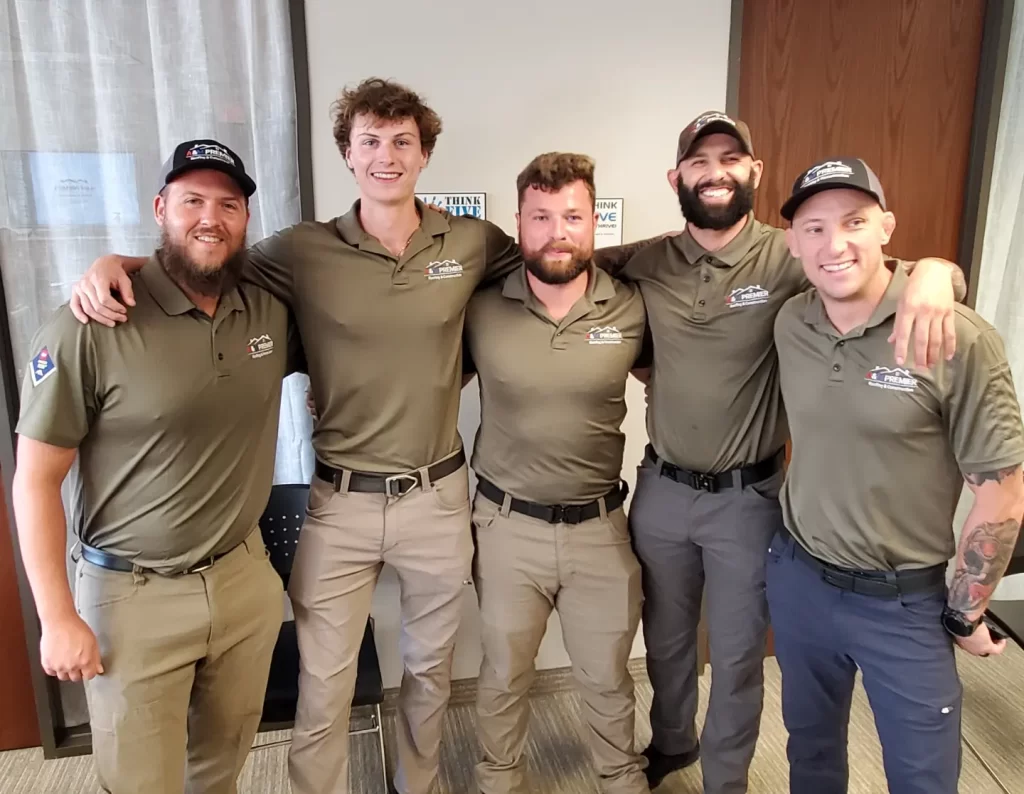 We thought it would be nice to introduce you to one of our newest team members, Zach Williams (pictured 2nd from the right with friends and team members at our quarterly sales meeting), and his beloved pup, Lola (who's already started to gain a following at our events).
Zach grew up in San Antonio TX. in a family rich with military service and pride. With grandparents, a father and mother who served, and a sister still serving, Zach will soon be completing nearly 9-years of service in the US. Army.
He attended The United States Military Academy West Point where he played football as a wide receiver. After graduating from West Point in 2015 and being commissioned as an infantry officer, Zach went on to Ft. Carson, CO. before deploying to Afghanistan in 2018.
He comes to A&M Premier Roofing and Construction with a vast amount of leadership experience and expertise.
During his tenure, Zach attended Maneuver Captains Career Course and served as a Ranger Instructor at Dahlonega, GA. from 2020-2022. Most recently, he served as a Company Commander at Schofield Barracks, in Hawaii.
He shares, "I enjoy working with A&M Premier. When I met with Stephen (a co-owner of A&M Premier) to discuss opportunities with the company, I could easily see how the company was built on the same military principles that I grew up with and focused on throughout my career. It's a successful company that wants to grow strong leaders and give back to its community."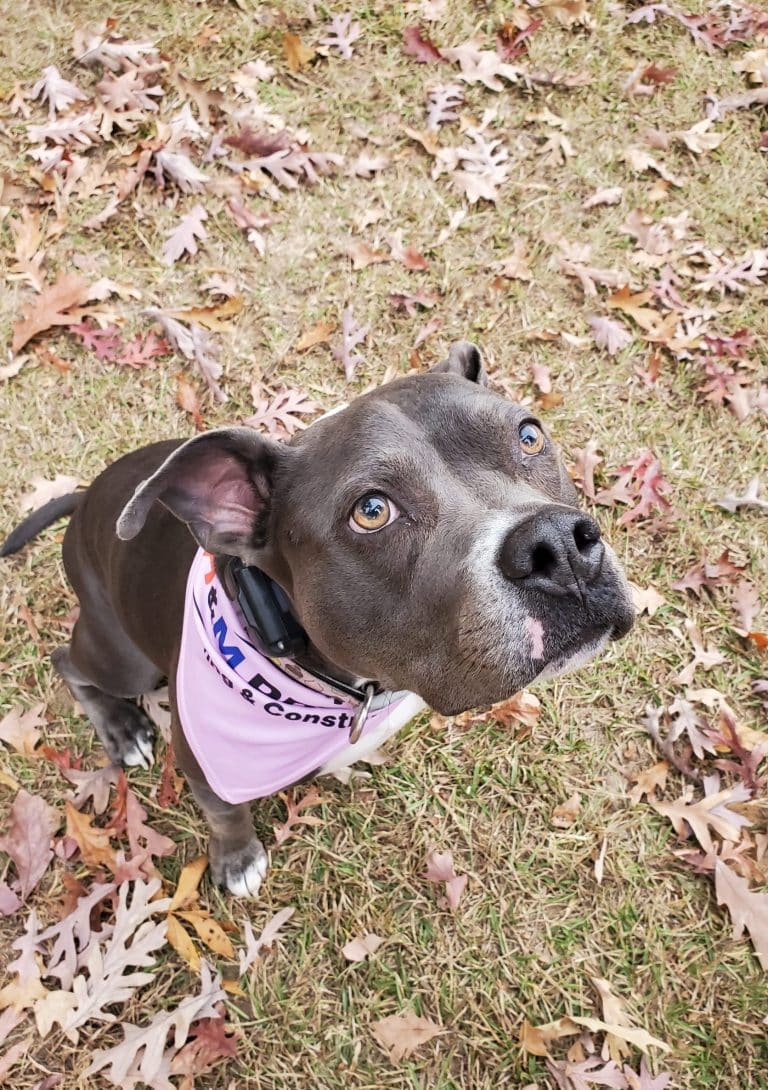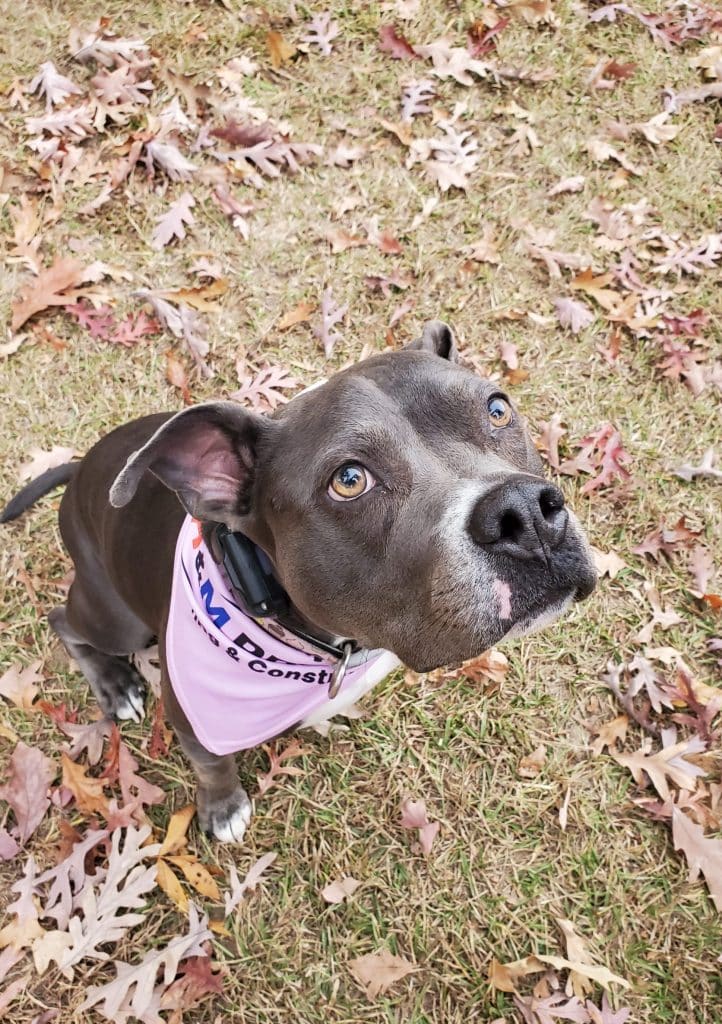 If you have a chance to meet Zach at one of A&M Premier's sponsored events, you might be easily distracted by his adorable and loving pitbull mix, Lola. She's become quite the fixture at our events.
Zach rescued Lola from the Fulton County Pound in Atlanta. She was found roaming the streets.
The moment Lola met Zach was pivotal.
He adds, "She came into my life in a time of need."
Lola is a registered service dog who's kind and gentle. She loves attention and is great with kids.
You'll see Lola proudly repping a pink A&M Premier bandana when she's out with Zach at work events (and sometimes at the dog park for a little extra branding).
Being a Pitbull comes with a lot of stigma, that's why Zach usually has Lola in pink collars, bandanas, and clothing. He wants everyone to know she's a sweetheart and easy to approach.
Being new to Raleigh, Zach got a chance to take Lola to Dix Dog Park near downtown. He says, "Making time for Lola to run around and take in the view of downtown was a real joy."
"Being a Veteran and working with other Veterans here at A&M Premier, I want everyone to know that the experience we bring to each and every homeowner is truly valuable. We care deeply about getting our jobs done efficiently, timely, and with the utmost respect for the trust we're given to help them repair or replace their roofs."
As the Top Ranked Roofing Company in Raleigh listed on Forbes Home, and Raleigh's Best Roofing Company by the News & Observer, we're excited to make a positive difference in the lives of so many homeowners and in our industry.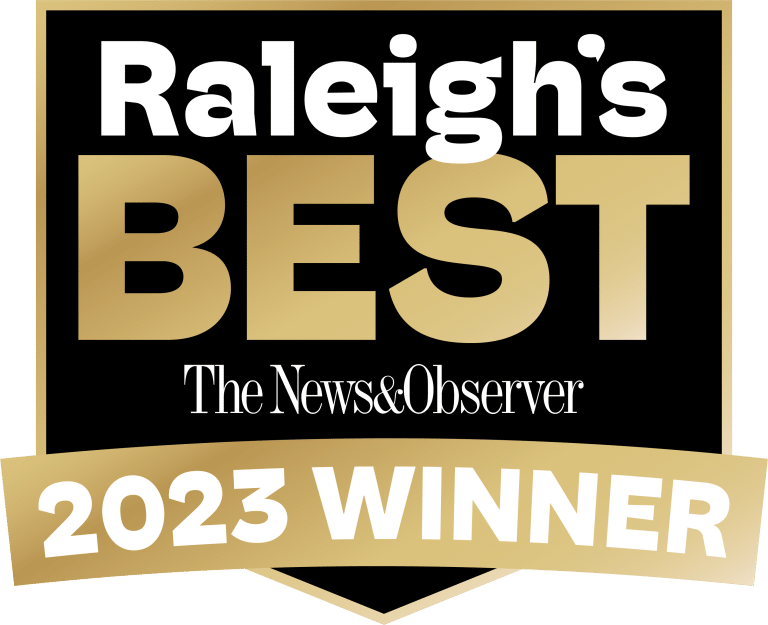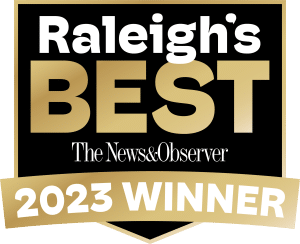 If you are a Veteran, Happy Veterans Day! If you or a fellow Veteran are in need of a roof, please learn more about our free roofing program, NC Roofs For Veterans.  Every quarter, we provide a free roof to a deserving local Veteran in need. We cover 100% of the costs of labor and materials. Special thanks to partners like GAF and Mid Atlantic Roofing Supply for their commitment to helping Veterans with us.